Beauty Hacks for Busy Days
Let's face it - we're all busy these days. You're always on the go and your week goes by in a flash. Maybe you can't do everything in a day, but when it comes to your beauty routine, you CAN have leave the house looking your best, even with little time.
So save your elaborate eye makeup look and experimenting for another time; this article gives you all the hacks for looking great in a hurry. You know, for those hectic mornings when you still want to look your best for whatever the day brings. 
Good skincare above all
The key to looking great in a hurry is maintaining a solid skincare routine all the time. Your nighttime routine is especially important to building a foundation so that your skin will take you through those busy mornings. 
I recommend daily oil cleansing with Living Libations' Best Skin Ever as your basis for fabulous skin. Follow with toner if you like. Moisturizer and serums selected for your particular skin round out your routine.
Quick morning skincare
When you're in a hurry, you can cut corners a bit IF your routine is solid and meets your skin's needs the rest of the time. 
Because full oil cleansing does take a bit more time (you're leaving a warm face cloth over your skin for a minute for a "steaming" effect), I recommend applying your oil or cream cleanser and rinsing/wiping it off right away, either with just water or with a face cloth. Then moisturize. You can combine your serums with your moisturizer to save some time. 
Lightning fast makeup
When it comes to quick makeup, you're always best off using multi-purpose products; that way you're only taking out a few things and you won't have to spend extra time putting things away! 
Bonus hack: keep all your busy-day products in a separate makeup bag to grab when you need them the most. This bag can double as your travel bag, 'cause the same products you use when you're in a hurry are amazing for maximizing your vacation time too! 
Face
No matter how busy you are, don't forget your sunscreen! We know now that sunscreen is essential, even on cloudy days. Luckily for you, The Perfect Sunscreen gives you a bit of extra glow that is perfect on its own, or with foundation. 
I also highly recommend Taos Aer mineral sunscreen that you can apply anywhere on your face or body!
Alright, let's talk quick foundation.
The fastest foundation I've ever applied is definitely Vapour's Luminous foundation. It comes in a stick, so no mess to clean up after you apply it!
Apply the stick right to your skin and brush in circles with Vapour's best-in-the-biz foundation brush for a quick, natural look. Seriously, you need this brush! Its soft but firm angled bristles are ideal for blending foundation. This brush is by far THE best!
Once your foundation is blended, it's time for blush. The best blush for when you're in a rush is a multi stick or multi-purpose lip and cheek product.
My 2 absolute favourite fast blushes (that happen to be amazing everyday multi-purpose products) are Vapour's Aura multi stick and Athr Beauty's Desert Rose Lip + Cheek Oil Stain. Both of these are smooth, pigmented, and gorgeous on anyone.
Using either the multi stick or the stain, start by applying it to the back of your hand. This way you have more control over the amount and will save time from having to remove any excess blush from your face.  
Apply your multi stick in circles or stripes on the back of your hand or apply 2 or 3 dots of the lip + cheek stain to the back of your hand. Then, I recommend patting it onto your cheeks, starting with just a bit at a time. You can be more generous with the multi stick, but start with a very small amount of the stain, it's very pigmented! Blend with your fingers and finish with an angled blush brush.
Once you get a feel for how much product you need, you can use the brush right off the bat, but I recommend getting a feel for the product first. 
Eyes
Eye makeup can be as elaborate as you want when you have time, but when you're in a hurry, it's easy to swipe one shade onto your eyelids and go.
For this purpose, I highly recommend either an eye shadow quad or Pure Anada single pressed shadows. Both are fantastic for quickly swiping a bit of colour on your lids with a finger or an eye shadow brush. This brush from Vapour Beauty is a marvel and is worth every cent. 
Pick a lighter shade to minimize fuss and potential mess. A busy morning isn't the time to try a new shade, so pick one that's familiar and you know you don't need to blend too much. A shade or two lighter or darker than your natural complexion will do the job nicely. I personally love using one of these Pure Anada shadows in either Nectar or Cameo, or really any of the Athr Beauty shades from their palettes or quads. One swipe and that's it, you're done with eyeshadow. 
Lastly, lashes. 
If you have time, I always recommend curling your lashes. The Plume lash curler is really solid and does a great job. 
Either way, your last step is mascara. Pick your favourite; we carry several really great ones, from very natural to va-va-voom! A high-impact mascara like Big Lash, Big Bang, or Astral will prevent you from having to apply more than one coat, but if you prefer a natural look (like Pure Anada, Mesmerizing or Plume), go with what you love. Just a note that Plume mascara is very natural-looking and has the added bonus of having growth actives to support your lashes while you're at it. 
The result
This super-quick can be done under 10 minutes, and maybe even under 5 once you have it down. You get a polished, natural but beautiful makeup look to get you through your busy calendar.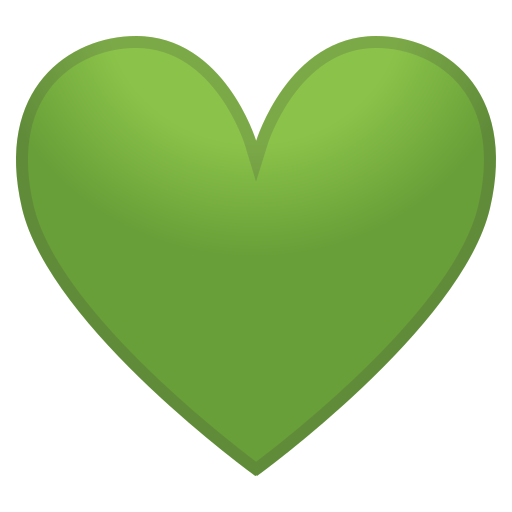 Love this article? Please consider sharing it with a friend.